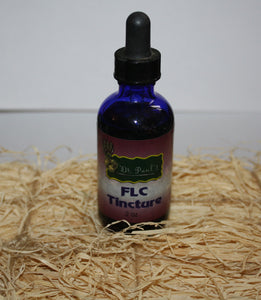 Note: FLC Tincture won't work on animals that do not have a functioning pituitary gland. May use with Dull-It on extremely nervous animals.
Ingredients: Organic grain alcohol, tincture of fennel, chamomile, lavender and organic apple cider vinegar.
Directions: Wash topline of rear udder under tail with warm water to increase circulation to area. Dry. Apply 1 dropper on skin to udder topline, wash lower mammary glands and teats, dry. Allow 2-3 minutes for let-down.