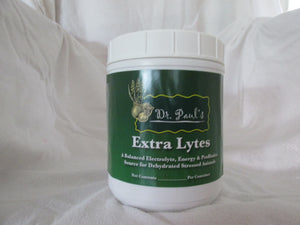 Source of Electrolytes and energy for dehydrated calves. 
Ingredients: Dextrose, Sodium BiCarbonate, Solium Chloride, Potassium Chloride, Magnesium Sulfate, Vitamin C, Calcium Sulfate, Brewers Dried Yeast, Hydrolyzed Yeast, Lactobacellus, Acidophulus.
Directions: Calves - 3 oz (1 1/2 scoops) to 2 quarts of warm water. Feed as third feeding. Sheep and goats - 1 oz (1/2 scoop) in 1 1/2 cups warm water and feed as needed. Newborn sheep and goats - use 1/3 scoop and just over 1 cup warm water.